Choosing Your Perfect Wedding Supplier
Is not as easy as you think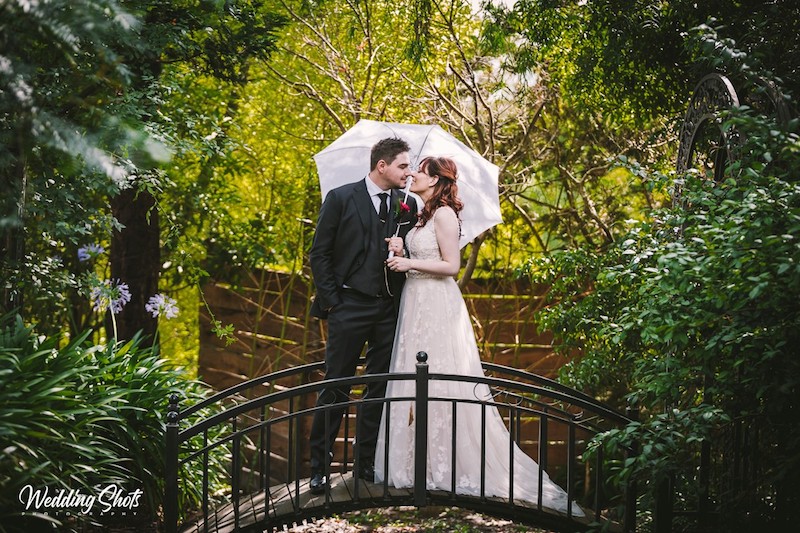 (Supplier, Vendor, Wedding Crew, Wedding Professional) The hired professionals, paid to provide a premium service for the duration (or part thereof) of your wedding day.
The beauty of the human race is that we all differ. No two couples are alike and as such, no two weddings are the same.  We would not want it any other way.  
Although your best friend may have hired Melbourne's most popular five-piece band, they may not be your ideal source of entertainment. Referrals, whilst own, can be a little "hit and miss" at times. Your friends will love the crew that they hired on the day and they will want to share those suppliers with you but you probably prefer to pave your own way and do your own research.
Where do you start?
You may have highlighted your photographer long before you received the engagement ring (true story) but the first step is often the hardest. There are SO many suppliers to choose from and Melbourne is rather spoiled for choice.  Here is a little guideline for securing your suppliers. This order may vary in comparison to other venues, but we have listed our order of selection specifically based on weddings at Avalon Castle.
Choosing your suppliers can often be via a process of elimination:
Email, call and meet them. Price them, add them to your short list and revisit the list in a week or so. Allow yourself plenty of time to research their professional pages (Website, Social Media, Reviews on Google and Facebook). Be selective in how you translate the negative reviews. Look for the comments rather than the dodgy one-star stand-outs on highly rated pages.
Have actual conversations with your suppliers. It is difficult to gauge a personality through email.
Celebrant– EVERYONE needs one and you must provide thirty days' notice of intention  (NOIM) to be married. So when you hear about a surprise wedding, it's never actually a surprise because both parties need to sign the document.
Choosing a celebrant for instance – these ladies and gents come in a wide range of personalities and styles. When we ask couples do describe their ideal celebrant, we often get conflicting answers from both parties. One wants a bubbly female personality and the other wants a middle-aged gent with a funky vibe. This is one supplier that you do need to meet personally (for practical and for legal reasons).
Photographer – This really does come back to style, personality and good old talent.  Do you click with them, are they genuinely your type of person and will they offer the support that you need?
MC / DJ – Personality plus!  But not too overwhelming. Ah, it's a double-edged sword. If they are professional in their first approach, with a little personality and a sense of humour, if they know their business and they believe in their job in a way that get you excited to work with them, that's your crew.  Much of the time this is about a gut instinct. Would you trust this company with a microphone and even more importantly, will they promise to pack the dance floor?
Band – All of the above but with louder instruments and a great vibe. Who will the lead singer be? Male/Female? Can you hear a live demo? Do they MC? Does it cost extra, how many sets do they play and how many breaks? Will they expect to access the bar? If yes, how do you feel about that?
Hair and Make Up Artist – The morning crew. Get up close and personal with  them. Have the trial, have the chats, tell them your fears and inhibitions, let them create their magic. Trust is a big deal here and if you don't feel comfortable with the way you look it will affect your entire day.
Florist– The creatives of the wedding world. They come in all ages, all styles and all prices. Find a florist who listens and translates.  We have the best florists in the hills. It is important to remember that florists have a craft. Not only are you paying for the raw material but you are also paying for the time, the skill and the technique of ensuring that those flowers are purchased, conditioned, handled, stored, compiled and transported with the utmost care. We do not recommend supermarket flowers if you want your flowers to last the entire day.
Cake – If you decide to include a cake, and this is purely optional, the only requests that we have is that it is designed for transport through the hills, it is food safe (including the treatment of floral stems) and ideally, have a list of ingredients and food handling procedures.  Not all cakes require refrigeration, but buttercream is not stable in the heat so take precautions or speak to us about storage.  The design of the cake is just as important as the taste of the cake. Do some cake testing with suppliers and decide if you need a cake big enough to serve all of your guests. With modern dietary restrictions a high number of guests don't eat the cake and they don't take it home so perhaps you only need to purchase one of two layers, as a token cake cutting tradition. As often possible have the cake delivered and set up by the cake company.
Transport– Choose your ride. Spoil yourself  by choosing a Limo, Mustang, Kombi or a Harley. As always, be clear with pick-up times and addresses.  Allow plenty of time to arrive at the ceremony and if you are running a little ahead of time, just keep the motor running and we will send the photographer down to capture some quick little shots before heading up.  In any case, the photographer should know your arrival times and the direction from which you will be arriving and where you will be disembarking from. Always ensure that your guests are seated before the car pulls in. At least one of your wedding party should have a charged mobile phone with them in case of emergency, particularly through  the hills.                
Photobooths – Are they the business owner, who delivers, is the booth manned,  is there are delivery fee and what period do you have the booth for?