What Does it Mean to Elope in Melbourne?
Why are elopements in Melbourne becoming so popular?

When all you want to do is get married. When did it all become so complicated? Sure, Melbourne boasts some of the country's most stunning wedding locations but if a traditional wedding day is not your style, you have options.
To Elope (Traditionally): Run away secretly, to be wed
To Elope (Non-Traditionally): To opt for a low-key, simple, and easy wedding ceremony
World-famous example (fictional romance): Romeo & Juliet
Marriage: The event in which a marriage takes place
Wedding: A celebration of the creation of a marriage
Source: Sarah Aird, Civil Celebrant, Melbourne
Terms of Endearment:
Mini Weddings
Micro Weddings
Registry Style Weddings
Registry Office Weddings
"Legals Only"
Cheap Weddings
Budget Weddings
No-Fuss Weddings
How will your family & friends react to an elopement?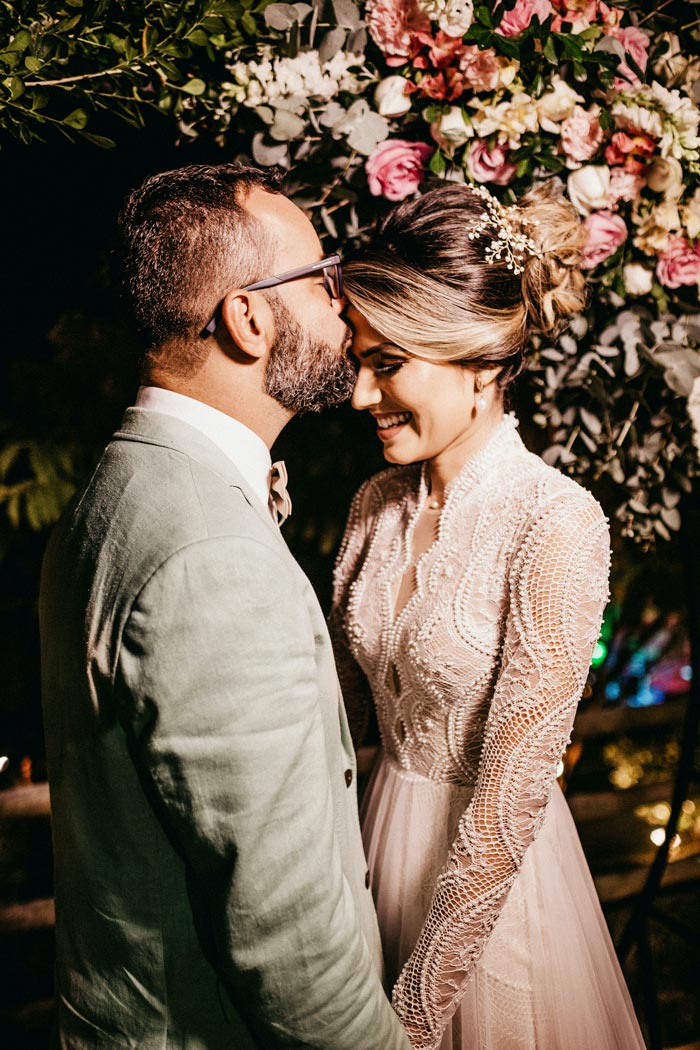 One popular option is that of an Elopement, but how will your friends and your family will react? The word "elopement" can be interpreted in many ways but your own interpretation of this is what really matters the most.
The idea of bypassing the big wedding day, the complex seating plans, the expense, the dancing, the wedding party, the cake, and the tossing of the bouquet?  Elopements seem far less complex and the idea of skipping straight to the paperwork has a great deal of appeal for many Melburnians, particularly now. However, if there are any guarantees in life, the one thing you know to be true as that you will never get this opportunity again. Marriage, weddings, and the celebration of a new life together is a rite of passage for all brides and all grooms. So, when your bestie suggests that an elopement may be the key, give it some very serious thought before you commit to the idea.
If you are both sold on the idea of eloping, and you are doing it for all the right reasons, find the best Wedding Elopement Celebrant in Melbourne, and go for it!
Back in the day, weddings for most of our folks, were often a low-key affair and you were lucky to get a small glass of champagne – there certainly wasn't an open bar tab with uber drivers on call at 1.00am
Why are Melbourne Elopements so popular?
There are so many practical, religious, and personal reasons, none of which require justification. 
Covid-19:
Taking the 2020 global health situation out of the equation there are several other (less frustrating) reasons for eloping.  
The Simplicity:
Elope in Melbourne. Signed, sealed, delivered.
Affordability:
Some of us do not have the luxury of affording ourselves a lavish wedding. Many of us do not have the (family) support network that many couples do.  On the other hand, the family guest list can hit 200 before the engagement party has even been announced.
Two big families:
 It may be more practical to throw a huge engagement party in lieu of inviting 200 family members to your wedding. When cost is a factor, or perhaps you have found your (smaller) dream wedding venue, inviting the entire family is not always a realistic option, particularly when you are hoping to pay for the wedding yourselves.
Financial priorities:
With so many other life essentials on the list, the new home, the kids, health, education etc can often take priority over the average wedding guest list of 120 or thereabouts.
Not a fan of the spotlight? Elope in Melbourne
A Melbourne Elopement is perfect for the shy couple, the couple that are more comfortable with an intimate dinner party than a six-hour fanfare.
Keeping it simple: Elope in Melbourne
Elopement, by any definition, can be incredibly romantic. 2020 has brought about a golden opportunity for those couples who just wanted to get hitched and begin their lives together. If you live in Melbourne and you are awaiting your moment, our advice to you is this:
"Re-Invent, Re-Imagine, Re-Design Your Wedding Day. The wedding ceremony requires two witnesses and the marriage celebrant. Anything more than that is your choice."

A word from one of our Melbourne Elopement Wedding Planners:
The idea and interpretation of an elopement has changed in our modern world. Now more than ever before the popularity for these weddings are on the rise.
Our Elope Melbourne Package is the ideal concept for those who are on a tight budget or who want the flexibility to party their own way but still wish to be married in a beautiful space with all the luxe inclusions, in a stress-free environment.

Avalon Castle offers all couples the opportunity to exchange vows in a forest setting with a beautifully decorated ceremony, with an all-inclusive  food and beverage package, with full use of the grounds for photographic opportunities.
If you have not booked your celebrant and photographer, we can do that for you. We can even witness your documents if you wish to keep your official ceremony private.
The one thing that we all know is that there has never been a more perfect time to have a small, intimate wedding than right now!